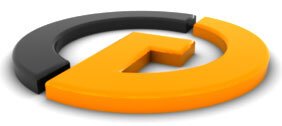 CGShape 3D Models Store is run by a group of 3D artists with 20+ years experience in creating high-quality content for movies, television, commercials, print media, books, and videogames. We are committed to deliver ready-to-use, best in class 3D models, saving your time and money.
CGShape is a great place for buying high-quality digital content. You will find that every product is perfectly described, also including images of the mesh, textures (if applicable) and sample renders. At your convenience, you can instantly pay and download any model with no hassle. All of our products are available in many different file formats to make your pipeline run smoothly!
While you can also buy our products at other major 3D marketplaces, by buying directly from CGShape, you benefit from a 20% savings compared to other stores. On top of that, you get the best support directly from us.
Our 3D models are crafted and built up carefully, from scratch, paying attention to every detail in the mesh and textures so as to reach a fully realistic product. Most of our models include high-resolution textures. We leverage on subdivision modeling while keeping a low poly count and avoiding proprietary plug-ins altogether.
We are especially proud of our realistic, detailed, and medically accurate 3D Human Anatomy models collection, both man and woman, which rank among the best available today in the market. At the same time, we have kept a tight price for the different available models and packs. You can check here the superb quality achieved. If you need a different anatomy model or cannot find what you are looking for, please, contact us.
CGShape also offers complementary services such as custom 3D modeling, animation, and visual effects. May you need support for your project, tell us a little about it and we will be happy to discuss the details with you. Please, contact us.
We sell our models bound to a fairly standard perpetual use license agreement which permits using the models for generating advertising, promotional contents, and for other specific uses, but not for resale, license, or distribution. We encourage you to carefully check the details of the CGShape End User License Agreement (EULA).
---
Thank you and enjoy your visit!
CGShape Staff
Best in class 3D models